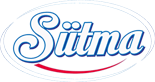 Our company is based on years of experience and superior quality based on the vision of Milk Products. We are able to produce meticulously and can produce our own products easily and quickly.
Our company is fully experienced and made by experts in the field of production and new production techniques are constantly trained young staff and high quality in compliance with World standards and quality control methods are applied.
For our company, production quality is very important together with the other customer service and satisfaction is a case. For this reason, in the time period until the delivery of the order and goods, and in subsequent periods, the customer is in constant dialogue with the customer requests.